FOXJET Pro Series
FoxJet Pro Series PrinterThe ProSeries high resolution printers from FoxJet are built for reliability and offer various printing capabilities including up to a 4" print area of text, graphics and barcodes. And three controller options allow for flexible user interface and integration.
Matthews VIAjetTM T-Series
Powered by MPERIATM, the most versatile and powerful print management platform, the VIAjetTM T-Series provides exceptional high resolution print and versatility along with unparalleled levels of readability. With the ability to print vertical, horizontal, and/or down the VIAjetTM T-Series performs well in a range of challenging non-porous packaging and industrial environments.
Videojet 2340
The Videojet 2340 large character inkjet printer is ideal for printing variable information such as bar codes, dates, ingredients, logos and graphics on cases and shipping cartons. Combining high resolution printing with a simple user interface, this printer makes message selection and printing quick, easy and virtually errorfree. The 2340 printer delivers high resolution text, bar codes, and logos for a pre-printed look. Offering true generic case coding opportunity, they help eliminate excess inventory of pre-printed boxes and labels and their related expense.
Videojet 2351 and 2361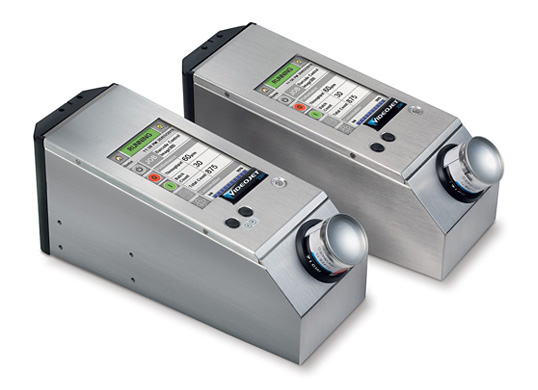 Reliable print performance and minimized maintenance in one easy, print-on-demand solution. The Videojet 2300 series micro-purge functionality blows dirt and debris off the printhead surface, helping to remove potential blockages from the individual nozzles. The Videojet 2351 and 2361 have been especially designed to reduce and simplify maintenance requirements for you. The use of a low-cost return line filter changes the associated cleaning cycle from daily to monthly. It also minimizes potential for ink to leak onto floors, equipment or product packaging.
CoPilot 128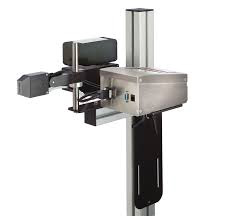 The CoPilot 128 ink jet printing system offers the durability, versatility and productivity that you have come to rely on from Squid Ink. Whether you are printing lot codes on coated cartons, bar codes on corrugate cases, or product information and logos on PVC pipe you're sure to find the right solution with Squid Ink's new CoPilot 128.
CoPilot 256
The CoPilot 256 ink jet printer is designed to print superior quality hi-resolution characters on either porous or non-porous surfaces. With up to 1.4" of print height per head and the ability to print on both sides of the substrate in a single pass, the CoPilot 256 is designed to work as an integral part of your day-to-day packaging operation.
CoPilot 500
Squid Ink's CoPilot 500 printing system is designed to print superior quality hi-resolution with up to 2.8" of print height per printhead and the ability to run up to 2 printheads from one controller, the CoPilot 500 offers a versatile, yet cost effective solution for your coding and marking applications.